Air tools & general garage equipment.
Page updated 28-05-18
Vehicle lifts. Forget building or using a pit, they are just no good for modern front wheel drive cars or vans. Any repair can be enacted on the floor using, trolley jacks, bottle jacks, wooden blocks, sheets of plywood and angle iron ramps. But if you want to do any volume of work and don't want backache. The purchase of a lift is a must. Best type of lift is the standard two post type, with a lifting capacity of 3.2 to 4.0 ton. Make sure its equipped with high lift adapters for lifting 4x4's and Transit-Sprinter type vans. Cheap portable mid-lifts are just a frustrating toy. The only type of vehicle lift, I would entertain, is a full height scissor type that are bolted to the floor. In a commercial garage environment, the amount of lifts is always a problem. Reason being, once a car is taken apart on a lift, it can't be moved until parts arrive to repair it. Thus tying up the lift, for days sometimes... Four post lifts are only useful for exhaust fitting and four wheel alignment checking and adjustment.
Tool boxes. I personally own:
Tall black Mac-Tools roll-cab & top-box & blue nylon cover with a seven drawer black Snap On roll cab next to it with a side shelf.
7-drawer Britool roll-cab with a folding side shelf.
Blue Gedore mobile bench.
Sealy seven drawer top box for all my measuring instruments, micrometers, calipers squares etc.
Snap On KTS 21 two drawer tool chest in the back of my 4x4.
All were purchased second-hand, except for the small Sealy box which my dad bought me when I first started work 31 plus yrs ago. New tools boxes cost the earth and by the nature of their use they just get knocked about. Try to purchase boxes with ball bearing mechanisms in the drawers, not just a plain metal slide. As a matter of info, most main dealers have banned the use of mobile trolleys & tool carts due to the damage they do to customers body-paint work! Should I purchase another tool box, I would go for couple of extra width roll cab type boxes with beach wooden tops on them.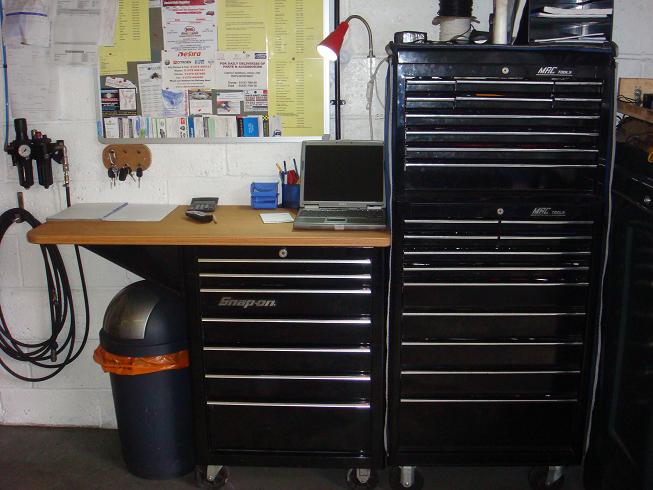 New solid beech wooden top (From the kitchen fitters not the Snap On van) (03-11-10)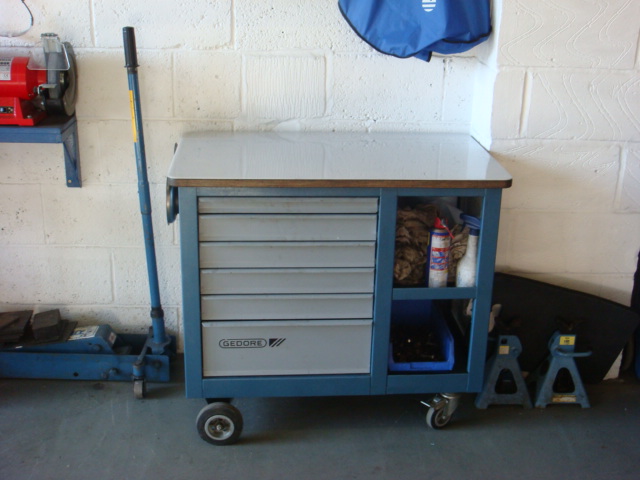 Paid £50 secondhand from eBay
Hand tools. If you're reading this, its very likely you will fall into one of two categories. Either fixing your own car to save money, or secondly you are in the trade, trying to earn a living! Forget tools from Snap-on, Mac and Proto. They will just cost too much money, and eat into the profit or the cost saving. Start thinking more on the lines of Draper, Laser, Bergan and Sealy. In fairness it is nice to own some expensive tools & most professional motor mechanics tools kits are made up of mix of expensive and cheap tools. Forget cheap screwdrivers thou...
One man earning a living repairing cars will need. No less, no more.
Premises with a toilet, washbasin, sign, workshop needs to be large enough to hold three/four cars securely overnight & enough head room (4m) for a ramp, 700sq ft is the absolute minimum.
Paid advert in local directories.
Paid one line bold advert in the local phone book £100ish (it used to be free)
Sign over the door.
Initially: 5-10000 flyers thru every door in five mile radius. Maybe a few paid adverts in your local paper. Business cards sent to every car sales trader & taxi firms in the area. Write letters to everybody who lives in your street & your parents street, using your home address & name on the headed paper. Telling them you are setting up in business & what services offer. Its amazing how much initial trade you will get from people who only vaguely know who you are. Trust me, this works because neighbours are nosey.
Mobile phone & landline with answering machine.
Laptop, internet connection & basic single page website, with map of workshop location & email link.
Business bank account with the ability to take card payments via chip & pin.
Rudimentary filling system for parts invoices. Receipt book & blank invoices.
Rubber stamp & ink pad for service books.
£5000 cash float, so you can still buy parts to complete jobs coming in, while waiting for customers to pay & collect cars.
Public liability insurance to £1million, trade comprehensive road risks insurance, cover for stored cars overnight to £30k
Trade plates from DVLA at a cost of £165
Kitty of money to pay for the inevitable accidental damage to customer cars £500 ish & telephone number of a sympathetic paint sprayer.
Ten year old, sign-written 4x4, jump leads, tow strap, tow pole (intertade type, anything else looks amateur) and a good torch. Intertrade tow-a-mota dolly even better. Image is not everything, if you own a newish 4x4 or van, customers think you are charging too much.
£200 wreck of a car with tax and mot for shuttle runs when customers cars are out for MOT testing & re-tests. Leave wreck at MOT test station. You can always use the wreck for a courtesy car if your customers arrange there own insurance (main dealers make some customers self insure or charge them £15+ a day). Never get into providing a courtesy cars the paper work involved is just not worth the perceived benefit.
Two post lift 4ton (single phase is a good idea if you ever have to move premises). Plus plenty of rubber jacking pads made up from cut-up tyre tread.
Basic diagnostic equipment Sykes SPi, Delphi DS150, Snap On.
Cheap handheld electronic service reset tools for BMW, Mercedes, Volvo & VAG group cars (Or a scan tool to do the job).
Simple oscilloscope, multimeter, inductive DC amp meter, test leads, soldering iron & solder.
Four gas petrol gas analyser and bottle of gas to calibrate it.
Diesel injector leak off test kit.
Hot air gun & hairdryer.
Remote-key tester.
Memory saver that connects to DL16 plug for battery changes.
Comprehensive radio removal kit.
Autodata CD3 or a good collection of up-to-date Autodata books, Vivid on CD. Plus all the info from CD-DVD & the internet, you can get your hands on.
Large tool box with a good selection of hand tools. Customers will want to see large expensive brightly coloured Snap-On type tool boxes.
Long 4ft pry-bar & 7lb sledgehammer, 4lb copper mallet, large inch brass drift and 24" stilson pipe wrench. 6ft 2" scaffolding pipe.
Metal bench with large vice.
Hub nut sockets & hub pullers.
Floor standing hydraulic coil-spring compressor.
Modern cheap laser type tracking gauges (Track-Rite 2) which must be able to fit modern lipless alloy wheels.
Simple level type camber gauge, with adapters to fit recessed wheel-nuts on alloys.
All the wheel nut locking keys you can find.
Metric wheel stud rethreading kit.
Brake wind back kit, left and right hand thread with full set of adapters.
Alternator freewheel pulley extractor tool kit.
Vacuum brake bleeder, plus simple electronic brake fluid tester.
Very basic engine locking kit, all thou most can be fabricated, or purchased as and when needed.
Metric tap & die set, to include fine threads, plus spline-collet-stud extractors, for when things go wrong!
Petrol & diesel engine compression testers. Plus adapters to fit differing sparkplugs, glowplugs, injector threads and dummy common rail injector mandrels.
Trolley jack x 2, axle stands, angle iron ramps, wooden jacking pads & one big bottle jack.
Transmission jack x 2, 600kg model.
Engine support beam, 500kg model with chain adapters.
1000-2000kg folding floor engine crane. Bigger the better, 4x4 & van engines don't weight allot more, but rating drops when you fully extend the jib. Everybody buys folding models, I like the fixed EPCO type better.
Good supply of rags. Blue paper rolls. Mop & mop bucket, plus rubber squeegy blade. Soft and stiff brooms.
Compressor, air lines & a good selection of air tools (single phase is a good idea if you ever have to move premises).
Electric 4.5" and 9" grinder and a big 1/2" slow speed electric drill. Discs and drill bits.
Floor standing slow speed drill press. With a selection of huge drills.
8" bench grinder with fine wheel on one end and wire wheel on the other.
Tyre inflator.
Inspection lights & torch.
Coolant pressure tester, plus a good selection of adapters.
Watering can & 2x antifreeze testers for Ethylene & Propylene Glycol.
45 gallon drum dolly, 5lt oil jug, drum key, cheap lever type drum pump to get new oil out of drums. Plus an old tyre to get new heavy drums onto the dolly.
Washing up bowl, degreaser and an old paint brush.
Nylon seat cover. Non magnetic wing cover..
Large lorry battery, battery chargers, jump leads plus simple battery load tester.
Floor standing press frame 30 ton minimum.
Plumbers blowlamp with 13kg propane bottle.
205ltr oil drum, simple facet type electric fuel pump for mis-fueled cars.
47kg bottle of propane with gas powered radiant heater attached. Gas blow space heaters are too greedy. Diesel ones are too smelly
Small MIG welder, Co2 or Argoshield plus 0.6mm wire.
MMA arc welder and rods.
Large bottle of oxygen, propane, plus regulators, flash back arrestors, cutting torch & pepper pot heating nozzle.
Small supply of bulbs, fuses, wire, engine-gearbox oil, antifreeze, brake fluid, degreaser, brake cleaner, WD40, screen wash, metric bolts, nuts, washers, pins & clips, glue and more glue.
Fuel cans petrol & derv.
Co2 fire extinguisher, basic first-aid kit & eye wash bottle.
Kettle, cups, teabags & small fridge.
Boilersuits, warm coat, woolly hat, disposable surgical gloves & an old washing machine (your wife or mum will explain why).
Annually updated waste producers number, from the Environment Agency. It is £18 over the internet or £23 over the phone each year.
Drain-drip trays for oil and anti-freeze.
Under lift oil drain tray-tank, fitted with air operated vacuum extractor.
Bunded storage drums for oil & fluids. It's impossible to hide from DEFRA. Don't buy a degreasing station, you'll have to prove to the man from DEFRA how you get rid of the fluids produced.
Big plastic drum with a lid to store dead lead acid batteries in.
Big plastic drum for used Ethylene Glycol anti freeze.
Wheely-bin contract for dry waste. With receipts to show DEFRA.
1000 litre bunded waste oil storage tank & some idea where you will dispose of your waste oil, without inflicting huge expense on yourself disposing of it or being prosecuted for fly tipping it. SafetyKleen is a national company and will collect 1000 litres of waste oil, free of charge from a pump out storage tank. They charge the earth for collecting oil in 45gallon drums. Note of interest: Any talk of re-claiming heavy metals from used oil is rubbish. Waste oil is sold to power stations where it is burnt to generate electricity or used to fuel big ships. Some firms now pay £70 for a 1000ltrs of waste oil. How times have changed!
Some arrangement for the disposal of crushed oil filters and oil soiled rags and disposable gloves. SafetyKleen is the number one choice, I've done the shopping about. They charge £72 + Vat for a 205 litre drum of filters and £185 + Vat for a 205 litre drum of oil soiled rags. Its not worth messing about for smaller drum sizes, they cost nearly as much as a 45gallon open top drum. Any transaction with SafetyKleen will be subject to a £15 + Vat invoice charge, even if its a free oil collection!
You will need telephone numbers of every motor factor, MOT bay, franchised parts suppliers, breakers, mobile auto locksmiths, auto electricians, diesel pump specialists, ECU repairers, tyre fitters, main dealers, car transporters, engine over-haulers and mobile air conditioning repairers in the area. Friends in the trade are always helpful. Try to get on with other local garage owners, you never know when you will need to borrow something or want some free advice.
Don't overlook doing motorbike repairs, its a good money earner! Specialising is another idea, VAG a good choice! Auto locksmithing, selling and programming keys-remotes is very high profit. Advertising for exhaust or windscreen fitting makes sense if you have a local supplier. As you will have all the kit already to do it. Don't hold any stock, just get the supplier to delivery. Tyre fitting gets people in to a garage, a simple basic secondhand tyre machine and balancer will not break the bank. Avoid low profiles on big expensive rims, till you get the hang of it thou. Servicing Smartcars is another good sideline. Fitting cabriolet roof hoods is another good money earner, it's simple and nobody in the trade wants to do it...! Air-con servicing is a good money earner, some customers will pay to have the air-con gas topped up, but won't have the engine oil changed, stupid I know. (you will need a F-gas cert, but they are cheap enuf). Avoid big jobs like engine rebuilds and the like when you start out. In fact avoid any big jobs, its the small jobs where the money is earned.
I've seen some really good ex main dealer technicians, go into business on their own and fail, in a very-very short time. The art of earning a living repairing cars in a small garage. Is to do a large volume of work quickly that does not need too much expensive equipment. Then sub out any jobs, that need expensive diagnostic-electronic equipment. It is no good, spending £5k on a bit of kit and only doing five £100 jobs with it. The other bits of advice are, don't let customers take cars without paying & charge for every single hour you work on every car. Plumbers charge for every minute, the general public are happy to pay them. Running any business is about, keeping overheads down, controlling costs and taking as much money as possible. Thus making the largest profit with the lowest possible outlay. Simply don't do any car repair, that is not going to earn you money. Just say no. It's that easy... Plus when you get established and earning money, say no to any job which is going to be aggravation, this way you will stay sane.
Also you will need one trip a year to an accountant for the completion of your annual short self assessment tax form. Avoid taking so much money you exceed the VAT threshold, charging VAT on labour will make you uncompetitive.
Premises. Is going to be your biggest challenge. Finding somewhere with enough head room for a lift, secure enough for your tools & customers cars. Small enough too keep the business rates down, but with enough storage space to hold customer cars overnight. Don't worry if it's off the beaten track, people will find you. It has to be cheap enough to enable you to earn a living. Then you need to enter an agreement, that will last. Personally I think the minimum size for a workshop is 60sq m, max rent £7500 per year. That is a generous £11.60 a sq foot per year rental 08-03-07. Its a hard struggle to establish your customer base, moving premises is not good news. Buying premises is not cheap. Tying yourself to a long lease and the subsequent rent is nerve racking for a new venture. All motor repair ventures, trading from sheds at the owners home address just lack the credibility to charge the going rate for the job. Paint out the inside-outside of any premises, bright white internal walls and painted grey floors which are well mopped free of oil. This will impress customers. It is also the cheapest way of conveying a professional image. Paint is cheap. Clean up and repaint after spillages. Wipe down lifts and other equipment. If your customers observe you treating your own stuff in this manner, they will assume you will treat there car the same way. I paint anything that does not move blue and I have a thriving business.
Personally I have always bought the freehold of business premises. I have never rented. Reasons being, if you rent a workshop, your landlord will, without doubt raise the rent if you have a good trade (even I have done it to people). Buying business premises has been a struggle at times, but being self-employed I have no pension provision, on retirement the sale of our workshop will provide me with some capital for my retirement. The same arguments for buying your own home, apply to business premises. Paying rent is just dead money...
Simply put, if a customer arrives at a tidy, well equipped workshop, in a purpose built building. Just the act of turning up, the customer will have demonstrated they will pay the going rate...
Customers. Every new garage enterprise owner. Frets about attracting customers, but the truth is, if you advertise in your local paper, distribute printed flyers everywhere for the honeymoon period of the business. There is plenty of servicing & repair work about. The biggest problem is, choosing the jobs you can do quickly and earn money. Knock back the jobs which tie lifts up and are so involved you can never charge the hourly rate to the job. Friends and family can be a problem, wanting work done on the cheap, just keep telling them about the overheads, normally does the trick. Avoid motor traders the taxi trade like the plague. Old cars are good news if the customers have the money to pay!
Reputation. The motor repair trade has a bad name, unhappy customers will threaten you will trading standards, the instance something does not suit them. The rule of thumb is, if its your fault refund them the money immediately or put the job right. If its not your fault, stand your ground go to the small claims court and defend yourself and your actions, to the death. But to do this, you will need accurate written records of what went on and when, its no good landing in a small claims court, thinking they will believe your verbal excuses, they won't. Most cases die when the complainant realises they may have to pay for a professional opinion if they loose. What normally happens is, it will go to arbitration and the person who has the most to loose "will bottle out". Even saying this, if you want to stay in bussiness you need to be fair with people. Sometimes you will have to gently break the news to customers that there pride and joy is going to cost the earth to repair. Worse still you have to explain the job may escalate above a quoted price. I have always found taking the time to explain the problems and costs involved, is time well spent. Always... Always... Record on invoices what is still wrong with a vehicle when it leaves your premises. Plus never ever forget, the minute a customer hands their keys over to you, the car is in your care till you hand them the keys back. Anything that happens to car while its in your care, is down to you!
The golden rule of car repairs is: Never make a customers problem yours! If a customers car is broken. It is customers problem! They may pay you for parts and labour to try and correct the problem. But if this does not work. The problem is still the customers not yours! The only time a car problem is yours. Is if the your name is on the logbook. Never forget this! Big strong lads have made themselves ill, worrying about customers problems.
Secondhand parts. Avoid using secondhand parts if possible, never fit cylinder heads that have not been pressure tested. The worst experiences suffered by me with customers, has been fitting secondhand gearboxes, cylinder heads, engines & ECUs supplied by customers. When the low cost part with no history fails to work, they always blame me for fitting it incorrectly and have on occasion refused to pay. As a rule of thumb, get the customer to supply the used part for you to fit. If things do go wrong, it was there part, not yours.
Payment. I've kept their cars (under the law of lien), but in the end if they still refuse to pay, I've written off the labour costs and returned their car unfixed. Just to get the space back in our workshop. A recorded delivery letter to non paying customers charging them storage at £12.50 a day normally does the trick or even charge them £15 for the act of re-invoicing them. Failing that applying for a logbook (V5) of their car in your name normally works a treat. This is only a paper exercise, but when the DVLA writes to them, you'll be surprised how quickly a non paying customer who has been ignoring you for months, gets in contact with you. Always take a deposit for big jobs from customers with low value cars. This requirement is not so critical with high value vehicles. Never-never give credit... Ban any customers that don't turn up for bookings. As all you will end up doing is looking at a pile of parts you have bought, with no car to fit them to. Avoid buying parts off ebay, they may be cheaper, but if the customer is a no show, you can't credit them back like buying them from a local motor factor.
Hold this thought if you are thinking of going into business repairing cars "if the customer was capable or willing to repair their own car, they would have already done it and not brought it to you".
Mobile Mechanics versus trading with premises... High property prices are killing the small garage trade. If you are starting out, buying property is out of the question. Leasing premises and paying rent is very expensive. If you are in, an existing garage repair business. You may well earn more money, shutting up shop & turning your workshop into a building site & selling houses instead of fixing cars. Hourly labour rates are going thru the roof to support these overheads. Mobile mechanics are not, very well excepted by the general public, but the public may well have to get used to having there car fixed down the drive. Unless they want to pay £80 an hour for the privilege of taking the car to a small garage. Main dealers are already charging well in excess of this figure. Some close to us have broken the £100 + Vat an hour threshold. Menu type pricing hides this fact, for clutches, brakes & servicing. But for diagnostic work they are unable to hide the hourly rate. I can see a time when all new auto repair ventures. Will consist of a highroof, bright yellow Mercedes Sprinter or Transit, adorned with loads of signwriting. Towing a four wheel flatbed car transporter trailer fitted with an air powered scissor type mid-lift. Due to the nature of modern car repairs, you could fit a electric start petrol air compressor, adjacent to the vans bulkhead, for all your power needs, air tools are cheap now. A modern 240v-12v inverter could run a laptop for diagnostics. Fit 12v work-lights and a race team like awning (Fiamme) on the side of the van for dark winter evenings. Winters are mild now! We've have all heard of global warming. We do so little welding now, you would not need a generator, maybe a port-a-pack for getting things apart. Even plug in little 13amp gasless MIG welder at your customers premises. If you give it a bit of thought, all jobs can be done in this manner. Gas soldering irons, low powered LED work-lights, split charge relay to a lorry battery for starting, portable oscilloscopes & test equipment. Trade liability with third party only insurance is dirt cheap for mobile mechanics. Mobile phones are now accepted in the world we live in, you can even take card payments by chip & pin via a compact mobile phone type handset supplied by your bank for £25 a month plus 2%ish of the amount. Mobile tyre fitters struggle to attract custom from private car owners, but the time will come for them, I'm sure. No aggro from DEFRA over waste oil & as long as the van says recovery on the side, I can't see how the Police would be able to move you on. Even if they did, it wouldn't matter if you moved a part disassembled car on a trailer, to another location to complete the repair. Downsides of going mobile are, you will have to pick and choose the jobs you do, collecting payment from awkward customers is difficult, as they will have the repaired car. Plus every job you do someone will be looking over your shoulder. Several people who have attempted mobile repairs in my home town over the years, have given up in a short time. But I am confident this will change in the current property climate. (08-03-07)
Parts prices. Buying parts is the biggest headache of all. Motor factors will tell you they are giving you good discounts. But on occasions you will get customers quoting parts prices cheaper than you can get them. Which is embarrassing to say the least. Facts are, you have to shop about. All motor factors will charge you as much as they can. Its time consuming ringing about for parts. But its a necessary evil, if you are going to make a profit. Main dealers are not always that expensive. The bigger nuisance for a small garage than price, is motor factors delivering the wrong parts. This sometimes ruins a days work. Don't get too dependant on one motor factor. Use two or three. You can become complacent if you have a weekly or monthly cash account with just one factor. Shop about, become familiar with parts prices. Oh... Other people in the trade will always quote parts prices lower than you are paying. Its just a wind up... A bit of "one-up-man-ship". Always pay your parts supplier on time, having a good name in the trade for paying, gets you a long when you start crediting parts and making parts warrenty claims with labour. Some garages make a fortune adding profit margins to parts, my advice is to stick to a margin that is acceptable to your customers, I know running a business is "not a hobby". But 20% over trade price should be ok. Buying parts over the internet, seems cheaper, but if the customer does not turn up, then you will be stuck with parts you cannot credit. Then your cost saving you were getting will be long gone...
Labour rates. Get your wife or mother to ring about and ask "how much to fit a front wheel bearing in a Ford Focus, its failed the MOT". From the quotes you receive, you will be able to work out, how much everybody local to you charges for labour and parts profit, taking into account the trade price for the wheel bearing. Anything less than £40 an hour, is not viable (08-03-14).
If you are thinking about starting up on your own in business repairing cars and fancy a chat about the subject. Ring me on 01553 782929. I'll tell anybody anything.... Well as long as the business is not going to be in a twenty mile radius of my workshop.
advice on diagnostic & general auto electric repair equipment
welding/equipment + shielding gas info-advice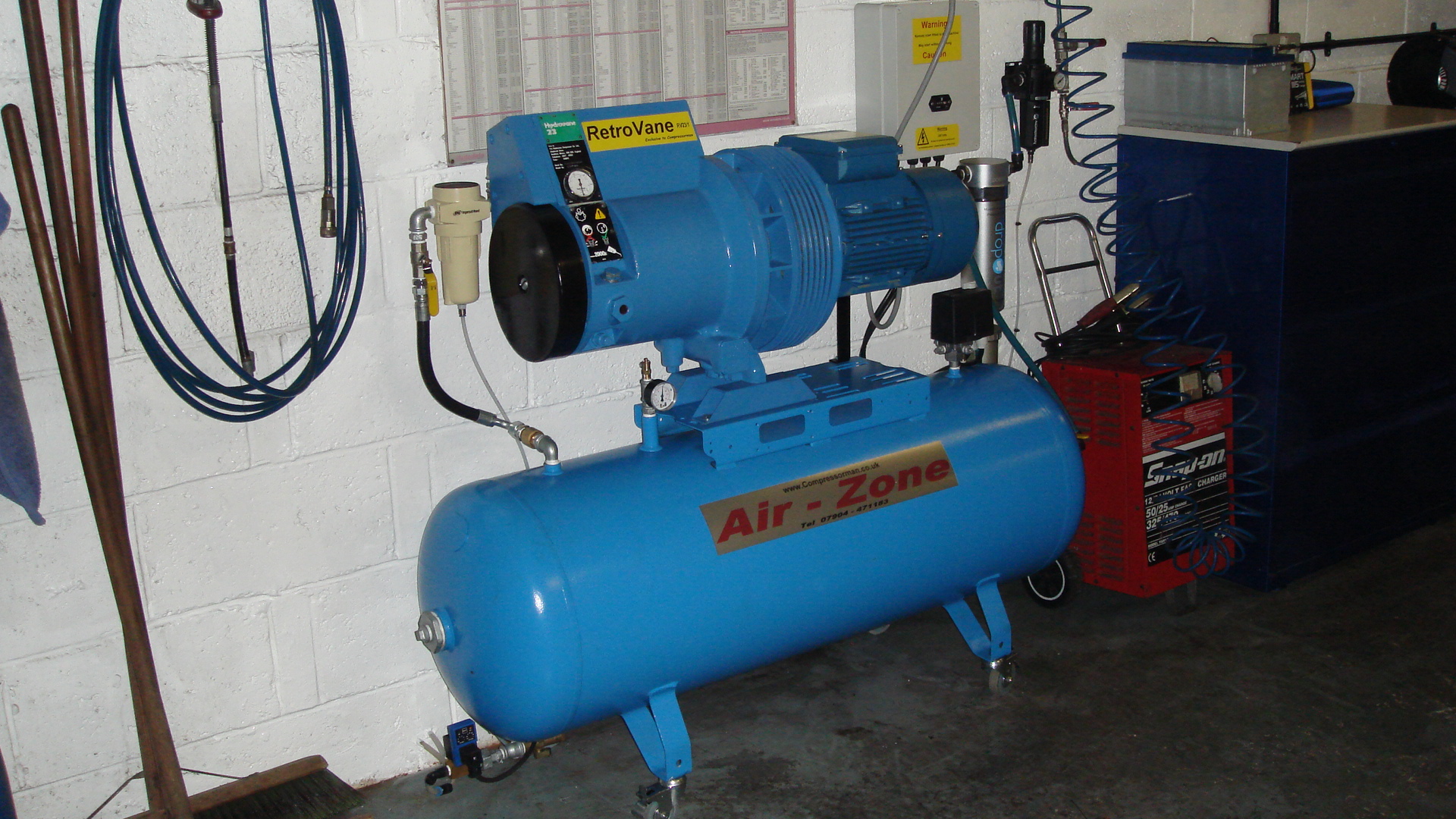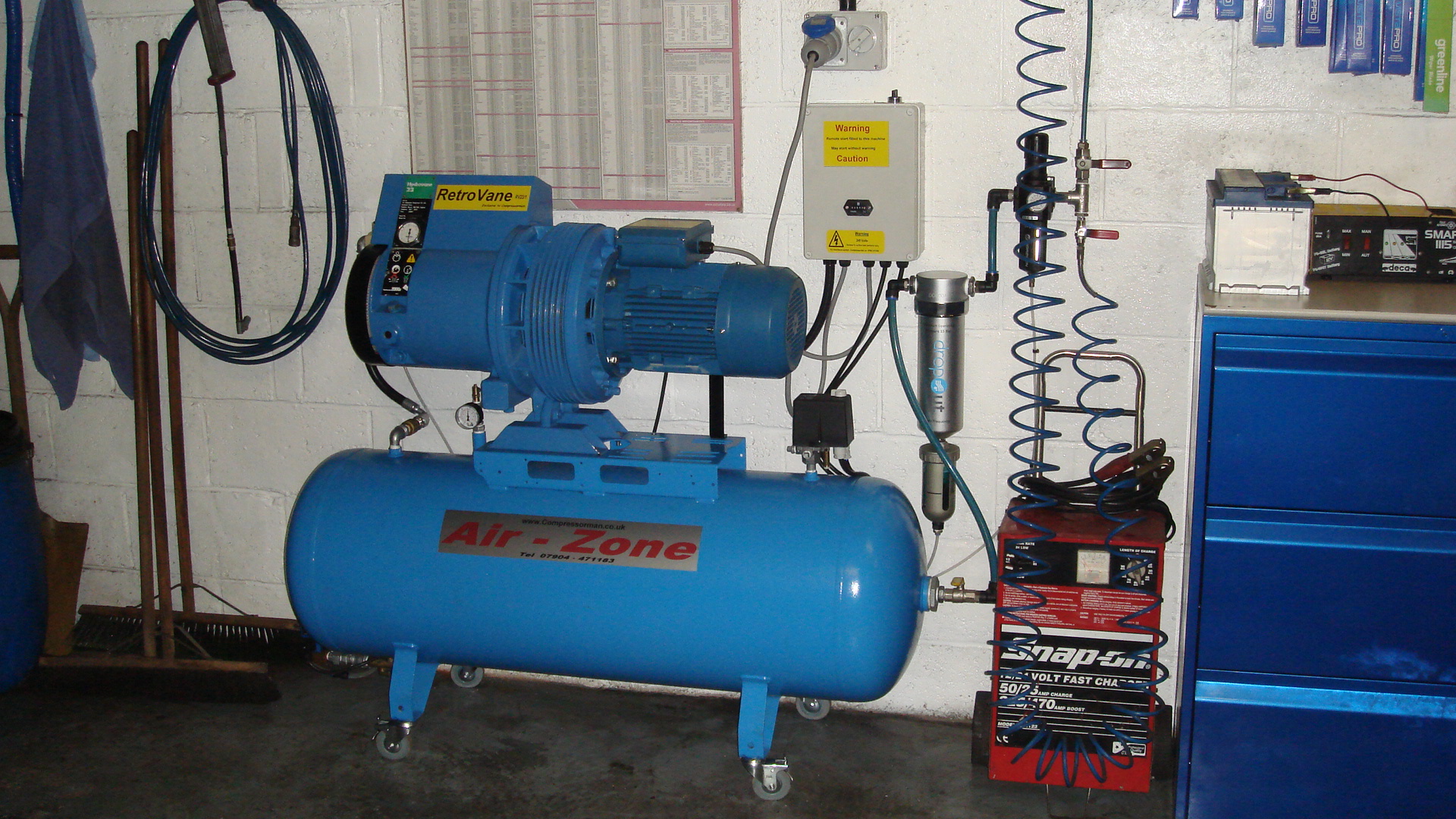 My single phase Hydrovane 23 (32amp supply needed)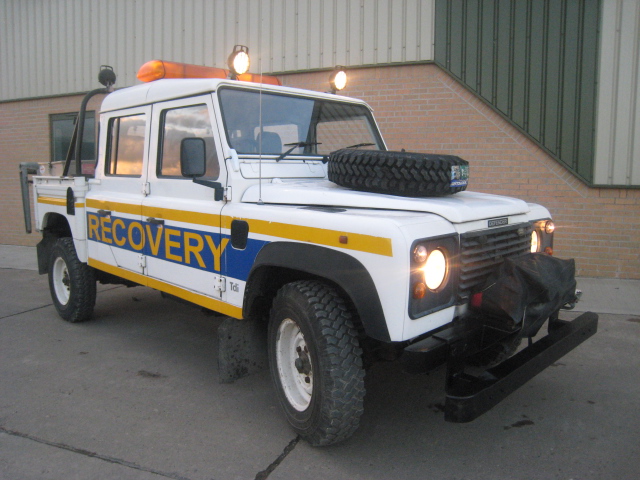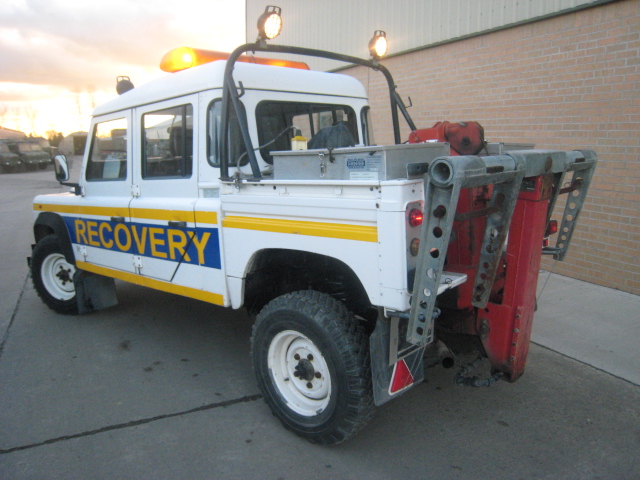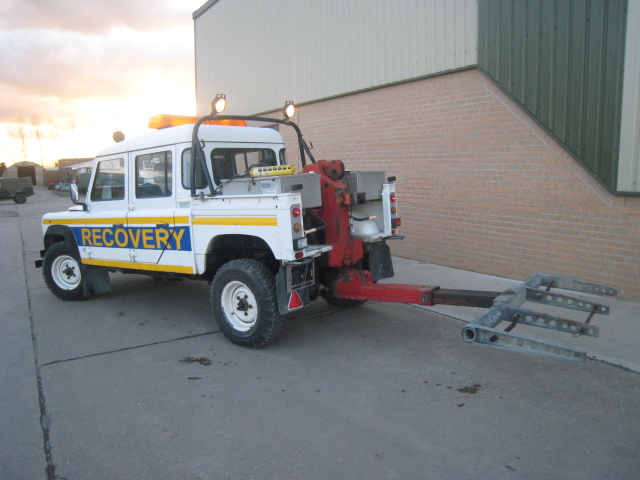 What a toy!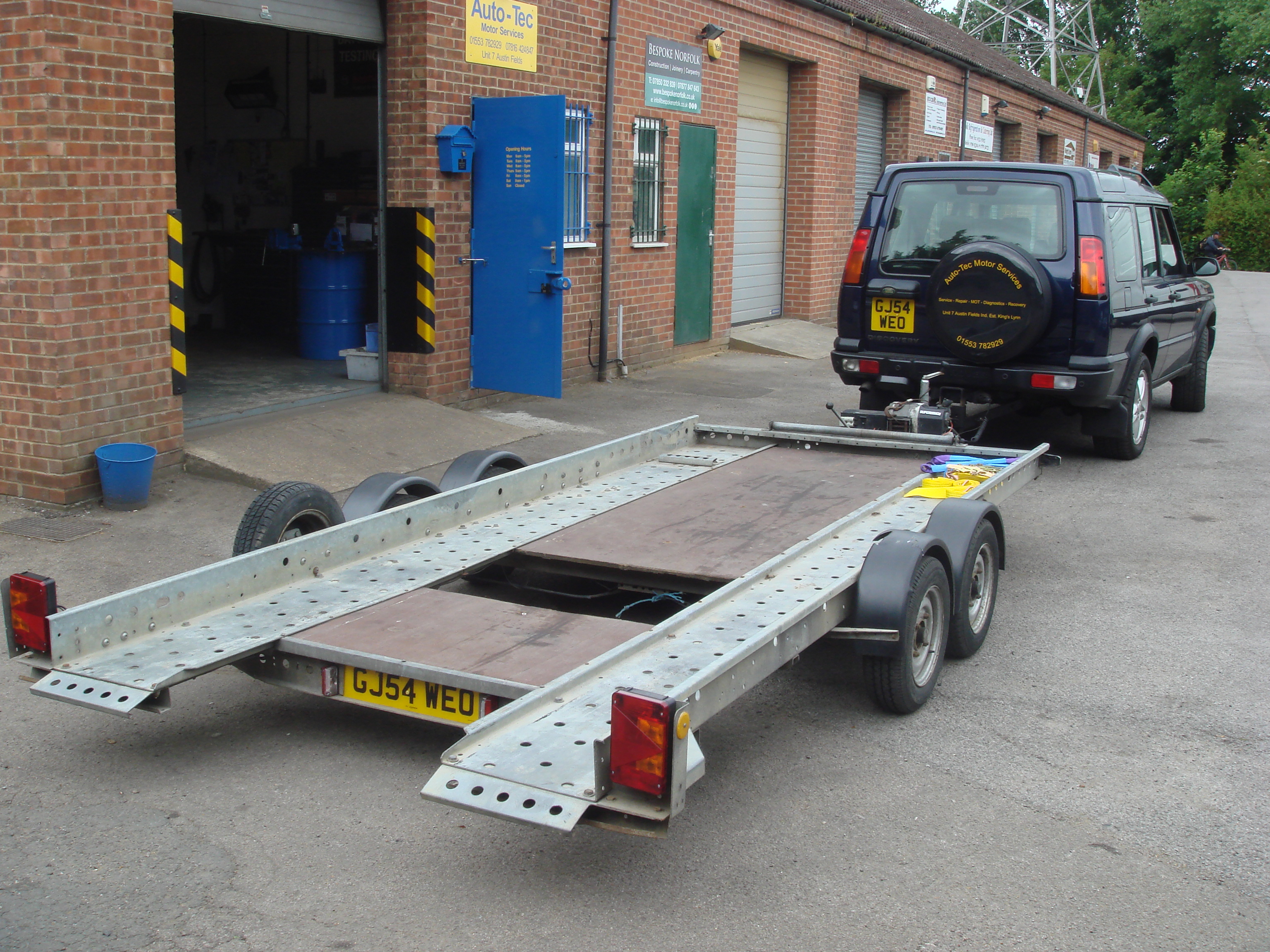 Our Land Rover Discovery and hydraulic tilting recovery trailer.
Plated at 6.38 tons gross train weight (MAM)! Truck laden 2880kgs - trailer unladen1650kgs (MAM 3500kgs) plus airbrakes and tachograph gives a payload of 1850kgs.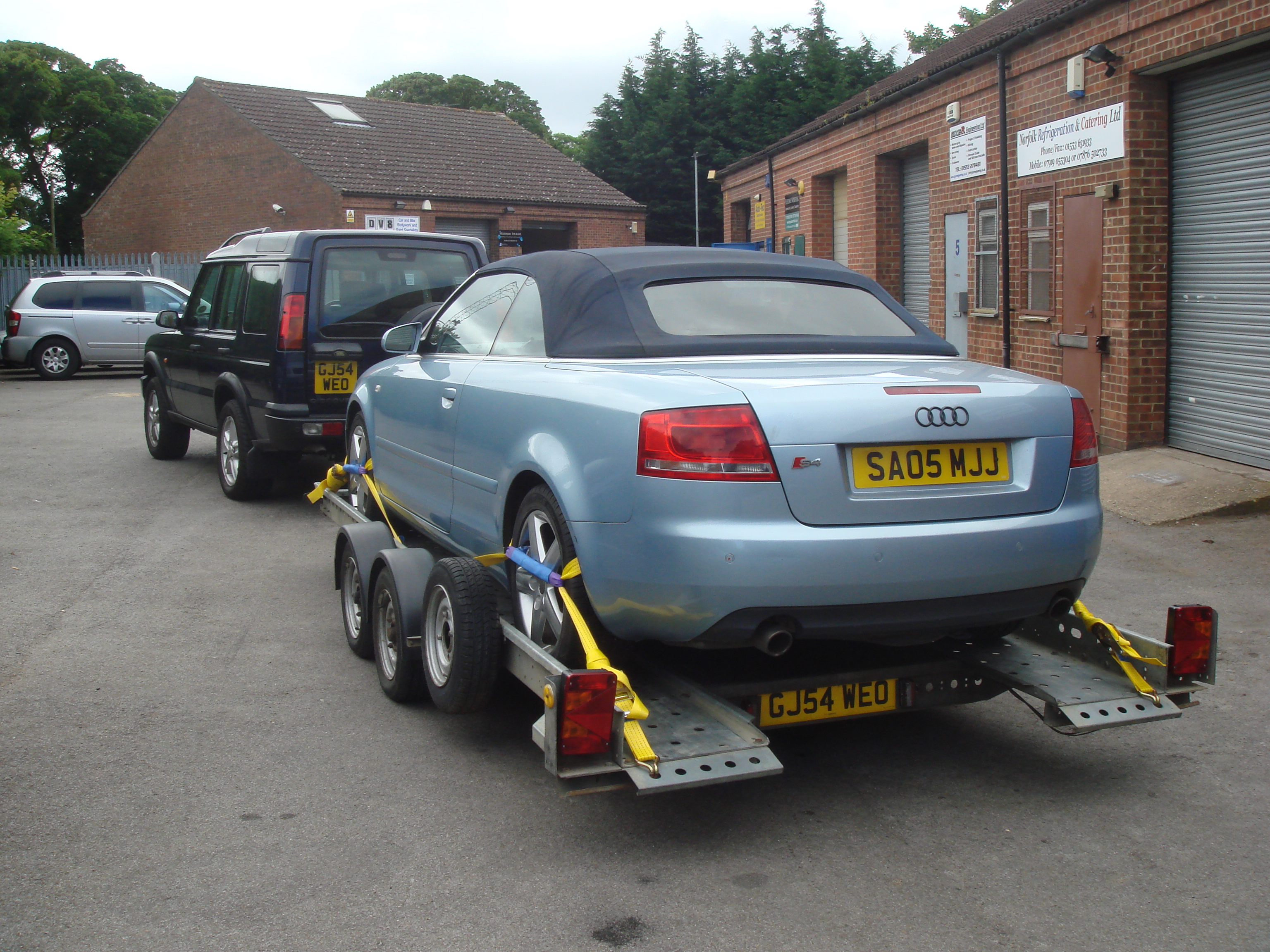 (date information written)